"Do Chinese citizens need a visa for Vietnam?" This question often comes up when Chinese citizens are preparing to visit Vietnam. To provide accurate and helpful information, it is important to understand the specific visa requirements for Chinese citizens traveling to Vietnam.
In this article, Visatop will delve into the various types of visas available, the process of applying for a visa, the necessary documents, and essential details that Chinese citizens should understand carefully before they begin their travel to Vietnam.
Do Chinese citizens need a visa for Vietnam?
Yes. Chinese individuals planning to visit Vietnam for tourism or business purposes will usually require a visa. Chinese passport holders must arrange for a visa in advance through the Embassy or Consulate of Vietnam, or authorized travel agencies, or they have the option to apply for an E-visa online.
How many types of Vietnam Visa are Available for Chinese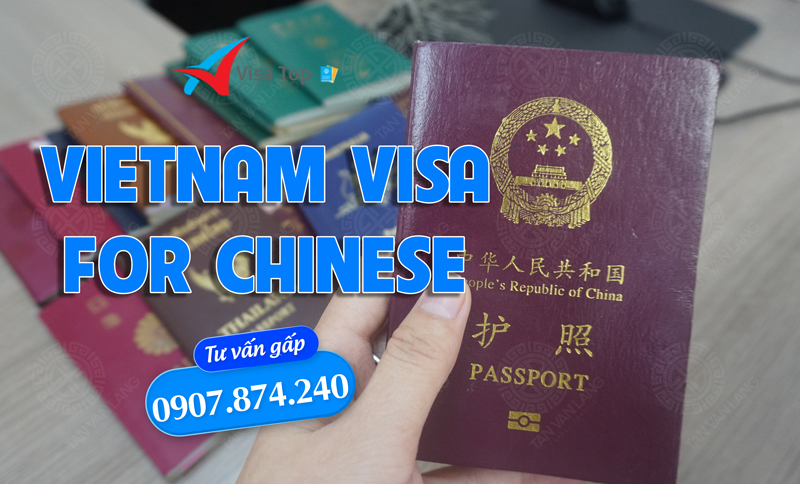 Chinese citizens have various options for Vietnam visas, which depend on the method of application, purpose of visit, and duration of stay in Vietnam. Below are some of the commonly sought-after visa types for Chinese citizens:
In terms of application method:
E-visa
Visa on arrival
In terms of visit purpose:
Tourist visa
Business visa
Relative visit visa
In terms of stay duration in Vietnam:
30 days single entry
30 days multiple entry
90 days single entry
90 days of multiple entries.
Can Chinese citizens apply for Vietnam E-visa?
Yes. Chinese citizens have an option to apply for an electronic visa (E-visa) to visit Vietnam. The e-Visa is an online visa application system that allows travelers from eligible countries, including China.
E-visa is a convenient online system that enables travelers to apply for and receive their visas electronically, without the need to visit a Vietnamese embassy or consulate.
What are the requirements to get a Vietnam E-visa for Chinese?
To obtain an E-visa to Vietnam, Chinese citizens must ensure the following requirements:
Your China passport should have a minimum validity of 6 months from your entry date into Vietnam and possess at least 2 blank pages.
You have a soft copy of your complete passport's personal detail page, saved in JPEG format.
You have a digital copy of your portrait, meeting the specified photo requirements for the Vietnam eVisa, also saved in JPEG format.
You have an active email address to receive the OTP (One-Time Password) for the application process.
You should possess a credit or debit card to complete the payment for the E-visa.
What are Vietnam E-visa Costs and Processing time for Chinese citizens?
The costs of Vietnam E-visa for Chinese citizens:
Single entry visa: US $25
Multiple entry visa: US $50
*Note: Please be aware that the visa fees mentioned are subject to change, and it is advisable to confirm the current visa costs by consulting the Embassy or Consulate of Vietnam prior to submitting your application.
The Vietnam E-visa processing time for Chinese citizensnormally takes about 3 to 5 working days. However, Vietnam E-visa processing times may vary depending on the number of applicants or public holidays.
How to Get a Vietnam E-visa for Chinese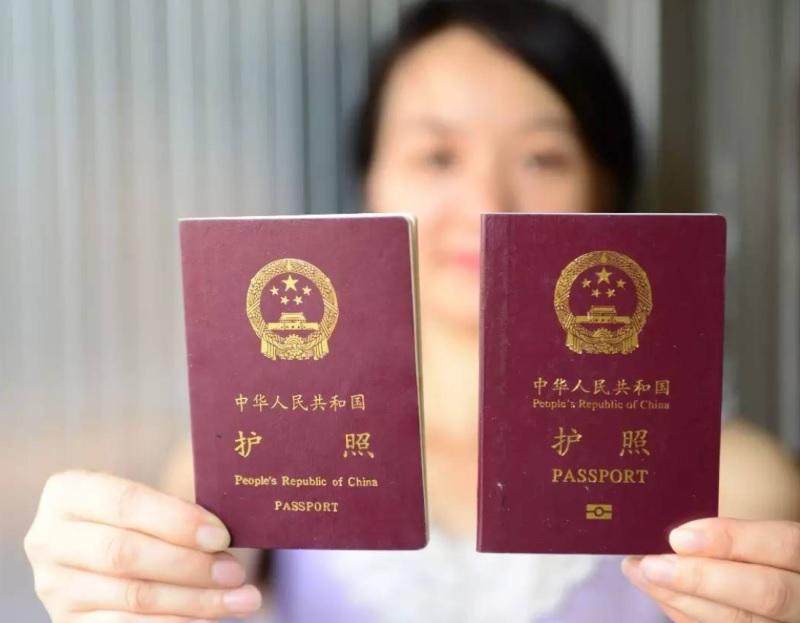 To get a Vietnam E-visa for Chinese citizens, follow these steps:
Step 1: Go to the official website of the Vietnamese Immigration Department responsible for e-visa applications. ( https://evisa.xuatnhapcanh.gov.vn)
Step 2: Complete the application form by providing the necessary personal details and information about your trip.
Step 3: Scan your passport's photo and information page. Upload these scanned copies in JPG format on the website.
Step 4: Make the payment of the e-Visa fee using one of the supported digital payment methods.
Step 5: Submit your application and wait for it to be processed, which typically takes around three to five working days.
Step 6: Once your e-visa application is approved, you will receive an email containing an e-visa approval letter. Print out the letter and keep it with your travel documents.
Step 7: Upon arrival in Vietnam, present your printed E-visa, approval letter, passport, and any other required documents (if applicable). It's important to note that the E-visa allows for a single entry and permits a maximum stay of up to 90 days in Vietnam. Stay updated with the e-visa system and requirements for any possible changes before applying
Step 8: Visit the official website again and use your registration code, date of birth, and email ID to access your approval letter. Save the letter as a PDF file and print it.
Tips for smooth and faster processing of Vietnam Visa for Chinese citizens
To ensure a seamless processing of your visa application for Vietnam, it is recommended to consider the following suggestions:
It is advisable to apply for the visa well in advance, preferably at least two weeks before your planned departure to allow sample processing time.
Prior to submitting your application, carefully review all the necessary requirements to avoid any potential delays or rejections.
It is vital to thoroughly double-check all the information provided in the application form, ensuring its accuracy and consistency with your passport details.
Follow the instructions provided and submit all the required documents as specified
If you are applying for an E-visa, ensure that the visa fee is paid in advance according to the prescribed guidelines.
Regularly follow up on the status of your application and be prepared to provide any additional information or documents if requested.
Ensure that the email address you provided is active and regularly checked. The Vietnam e-Visa program may send important notifications, updates, or requests for additional information via email.
By following these tips, you can enhance the chances of a smooth and successful processing of your Vietnam E-visa application.
Hopefully, this article has provided you with a thorough understanding of the Do Chinese citizens need a visa for Vietnam. If you have any questions or need further advice, please contact Visatop via the hotline at 08.666.000.63. Good luck!