The cost of obtaining a Vietnamese visa for American citizens is an important factor to consider when planning a trip to Vietnam. Understanding the costs involved in visa applications is crucial for budgeting and making informed decisions. In this article, we will provide a detailed understanding of the cost of obtaining a Vietnamese visa for US citizens, with a particular focus on electronic and arrival visa methods. Whether you want to know the cost of these visa options or related additional fees, we can provide them for you. Continue reading to learn more about the fees related to applying for a Vietnamese visa for US citizens.
Vietnam visa types available for US Citizens
For US citizens traveling to Vietnam, there are different types of visas available based on the purpose of their visit and length of stay. The most popular ones include:
Tourist Visa:
Designed for tourism purposes. Valid for a maximum of 30 days and allows single entry only. Does not require sponsorship from a company or tour proof. Cannot be extended beyond the initial 30-day period.
Business Visa:
Intended for business-related activities such as meetings, conferences, or conducting business. Valid for up to 90 days and offers options for single or multiple entries. Requires sponsorship from a company in Vietnam where the visa holder will be working or attending meetings. Can be extended once under the sponsorship of the same company.
* It's important to note that currently, there are no 12-month tourist or business visas available for US citizens traveling to Vietnam.
Vietnam visa for US Citizens requirements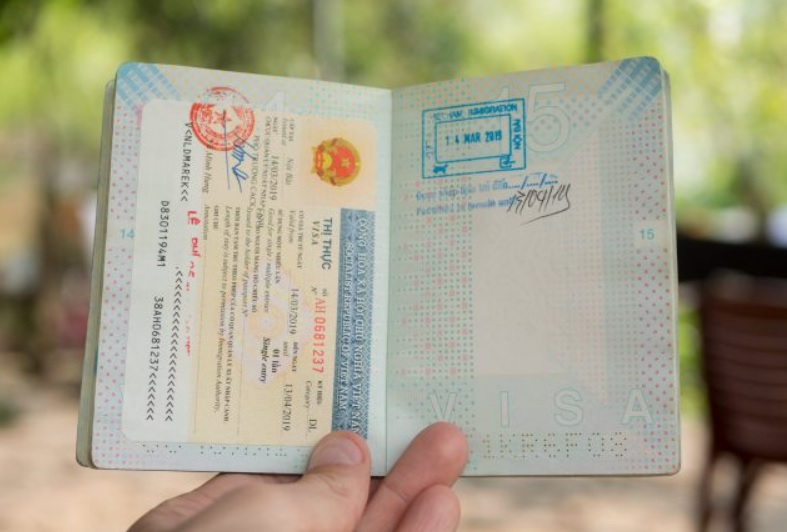 The specific requirements for Vietnam visas for US citizens may vary depending on the type of visa requested. However, in general, the following are the common requirements for Vietnam visas:
Valid Passport: Your passport should have at least six months of validity remaining beyond your planned departure date from Vietnam.
Completed Application Form: You will need to fill out an application form accurately and completely.
Passport Photos: You will need to provide passport-sized photos that meet the specific requirements of the embassy or consulate.
Visa Approval Letter (for some visa types): For certain visa types, such as tourist visas, you may need to obtain a visa approval letter issued by the Vietnamese Immigration Department.
Visa Fee: You will be required to pay the applicable visa fee, which varies depending on the type of visa and the duration of stay.
Supporting Documents: Depending on the visa type, you may need to submit additional supporting documents such as flight itineraries, hotel reservations, proof of financial means, or letters of invitation.
How to get a Vietnam visa for US Citizens
To obtain a Vietnam visa for US citizens, there are a few different options available:
Vietnam E-visa for US citizens
Currently, the E-Visa is one of the available methods for obtaining a valid tourist visa for US citizens traveling to Vietnam.
US citizens can apply for an E-Visa online through the official Vietnamese government website. The e-Visa allows for a single-entry stay of up to 30 days and is suitable for tourism, business, or medical purposes.
The processing time is typically three working days, and the E-Visa is valid for 30 days from the intended date of entry.
To apply for a Vietnam E-Visa, follow these steps:
Complete the online application form with accurate details.
Upload required documents, such as a passport copy and a compliant passport-sized photo.
Pay the E-Visa fee using a debit or credit card.
After submission and payment, you will receive a confirmation email with an application code within a few working days.
When your E-Visa application is approved, you'll receive an approval letter visa on your email. Print this letter for entry into Vietnam.
At the port of entry, present your printed approval letter, passport, and two passport-sized photos to immigration officers. They will verify your documents and issue your E-Visa for entry.
Vietnam visa on arrival 
For US citizens seeking a business visa to Vietnam, the visa on arrival option is available. However, it is important to note that this type of visa requires a sponsor company in Vietnam.
Please note that the tourist visa on arrival has not yet been resumed.
To obtain a business visa through the visa on arrival process, you and your employer in Vietnam must follow these steps:
Step 1:Obtaining a visa approval letter
– Your sponsor company in Vietnam will need to submit the following documents to the Vietnam Immigration Department:
Completed online Form NA2 and Form NA16
Certified business registration
– After submission, the Immigration Department will process the application within 7-10 working days.
– If approved, your sponsor company will receive a business visa approval letter, which enables you to obtain the business visa for Vietnam.
Step 2: Getting the business visa stamp
– You will be go to the Vietnam embassy/consulate in your country before your departure to Vietnam.
– At the embassy/consulate, you will have the business visa stamped on your passport.
Vietnam visa for US Citizens cost
The cost of a Vietnam visa for US citizens can vary depending on the type of visa and the processing method you choose.
Visa on Arrival (for air travel):
– Stamping fee at the airport: $25 for single entry or $50 for multiple entries
E-Visa (for land, sea, and air travel):
– Application fee: $25 (non-refundable)
Embassy/Consulate Visa (obtained in advance):
– Visa fees can vary based on the type of visa and processing method. It is best to check with the Embassy or Consulate of Vietnam for the most accurate and up-to-date fees.
Please note that these fees are subject to change, and it is recommended to verify the latest visa costs with the Embassy or Consulate of Vietnam before applying. Additionally, there may be additional service fees if you choose to use a visa agent or travel agency for the visa application process.
Processing time Vietnam visa for US Citizens
The processing time for a Vietnam visa for US citizens typically ranges from 2 to 3 working days. However, expedited options are available, including urgent processing within 1 working day and even an option for 2 to 4 hours for those needing the visa urgently. It's advisable to check with the embassy or official website for the most accurate and up-to-date information on processing times.
Hopefully, this article has provided you with a thorough understanding of the Vietnam visa costs for US Citizens: E-Visa and Visa on Arrival. If you have any questions or need further advice, please contact Visatop via the hotline at 08.666.000.63. Good luck!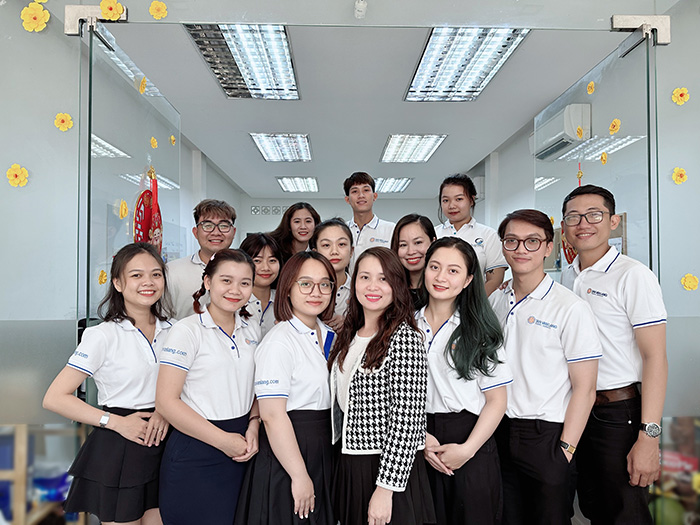 Visatop (Trực thuộc công ty Tân Văn Lang) hoạt động từ năm 2003 về lĩnh vực tư vấn thủ tục visa cho người nước ngoài, và tư vấn thủ tục visa cho người Việt Nam. Với kinh nghiệm hơn 20 năm hỗ trợ tư vấn thủ tục nhập cảnh – xuất cảnh, Tân Văn Lang vẫn luôn tự tin khẳng định vị thế của mình khi đã tư vấn thành công cho hơn 50.000 hồ sơ visa xin visa nhập cảnh các loại, hơn 20.000 trường hợp xin miễn thị thực cho Việt kiều, cùng các thủ tục làm việc cho người nước ngoài tại Việt Nam.
Bên cạnh đó, Tân Văn Lang là một trong những đơn vị lữ hành được chỉ định nộp hồ sơ xin visa Hàn Quốc trực tiếp không qua trung gian, lọt TOP công ty ưu tiên của Hàn Quốc – Chúng tôi luôn nỗ lực hoàn thiện để đem đến trải nghiệm dịch vụ tư vấn Quý khách hàng, Quý đại lý nhiệt tình, chất lượng và uy tín.