How to apply Vietnam visa for 5-years? That is the question that many people are concerned about when they want to travel, work, or settle long-term in this beautiful country. A 5-year visa to Vietnam is considered a special permit, allowing you to stay and move freely within 5 years from the date of issuance. In this article, we will provide you with important information and detailed instructions on how to apply for a 5-year visa to Vietnam. Let's find out together!
What is Vietnam 5-year visa
The term "5-year visa" (also known as 5-year visa exemption) refers to a certificate that is provided by a Vietnamese competent authority to Vietnamese nationals living abroad without a Vietnamese passport as well as to foreigners who are the spouses and children of Vietnamese citizens or Vietnamese living abroad. The document is applicable to visitors  to Vietnam who are there to visit family members or conduct private business (such as handling paperwork or administrative tasks at government offices).
As it is known, This visa exemption has the longest duration, lasting five years. However, the certificate's expiration date must be six months earlier than the date on the passport or other foreign residency document. Therefore, you must have an original passport or other foreign residence document that is valid for at least 5 years and 6 months if you want to benefit from the entire 5-year visa exemption.
The 5-year visa exemption serves as a visa for grantees and allows them to enter and leave Vietnam at any time throughout the period of validity. It is the longest-term valid entry and exit document available. However, you are only permitted to stay in Vietnam for a total of 6 months at a time per entry. If you decide you want to stay longer, you can extend your temporary residence.
Who is Eligible for the Vietnam 5-year Visa?
– Vietnamese nationals living abroad.
– Foreigners are spouses and children of Vietnamese living abroad
– Spouses and kids of Vietnamese nationals who are foreigners
– Basic Documents required to get 5-Year Vietnam Visa Exemption
– To obtain a 5-year Vietnam visa exemption, you typically need to meet certain criteria and provide specific documents. Here is a basic list of documents often required for a 5-year Vietnam visa exemption:
– A valid passport with at least six months of validity beyond your intended stay in Vietnam or a similar foreign travel document or permanent residency permit.
– A visa application form (Form NA9)
– Two photos of passport size are required for the application. One photo should be enclosed within the application form, while the other one should be submitted separately.
– In addition, applicants need to provide supporting documents that demonstrate their eligibility for the 5-year visa exemption. The specific requirements differ based on the applicant's status:
For overseas Vietnamese: 
+ A notarized copy of any original document, such as a birth certificate, that confirms their Vietnamese citizenship.
+ Papers indicating the renunciation of Vietnamese citizenship or loss of Vietnamese citizenship, if applicable.
+ Other documents that establish Vietnamese citizenship or previous Vietnamese citizenship, such as a passport, identity card, voter card, etc.
For foreigners: 
+ A notarized copy of the original document verifying their relationship with overseas Vietnamese or Vietnamese citizens, such as a marriage registration, proof of family relationship, household registration book, birth certificate, etc."
How to apply Vietnam visa for 5-years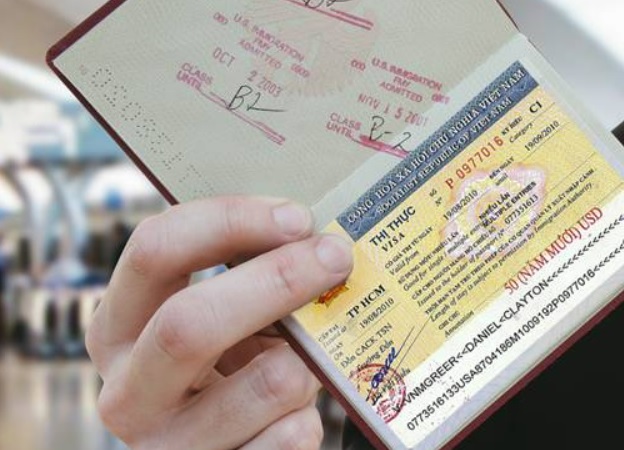 To apply for a five-year visa to Vietnam, you may need to follow these general steps:
Step 1: Prepare required documents 
Prepare all necessary documents according to the list listed above.
Step 2: Submit application 
Submit your visa application along with the required documents to the Embassy or Consulate of Vietnam in foreign country or to the Vietnam Immigration Department in Hanoi or Ho Chi Minh City. The applicant will receive a receipt if the application is complete and fits the standards. If not, more paperwork will be needed for the approval procedure.
Step 3: Pay visa fees 
Pay the applicable visa fees. The fees vary depending on the visa type, duration, and nationality. Contact the Embassy or Consulate for the exact fee amount and acceptable payment methods.
Step 4: Wait for processing  
The processing time can vary from a few days to a few weeks, so submit your application well in advance of your planned travel date. Applications are typically processed within 5 to 7 working days after the complete submission of the document. The duration will be longer if your documents need to be enhanced or are insufficient..
Step 5: Receive the result. 
Once your visa is approved, you will be notified by the embassy or consulate. You can then collect your visa in person or arrange for its delivery, depending on the procedures of the embassy or consulate. A receipt must be shown in order to receive the visa exemption.
5-year Vietnam Visa Fee
Depending on the issuing organization (Vietnam Embassy/Consulate overseas or Vietnam Immigration Department), fees for applications for 5-year visa exemptions may change.
Fees of Vietnam Immigration Department: 
– First-time issuance: US$20
– From the second time issuance: US$10
How To Renew 5-Year Vietnam Visa Exemption?
If your 5-year visa exemption certificate is lost, damaged, or you need to modify your exemption details, you can renew it at the Vietnamese embassy or consulate in the country where you will be relocating or at the Vietnam Immigration Department.
To complete the process, you need to submit a package for the mentioned offices that includes a request for renewing your visa exemption. The package should contain the following documents:
A valid foreign passport or Permanent Residence Card from a foreign country, which has a minimum validity of 01 year.
Two recent color photo measuring 4*6cm in size. The photos should have a white background, your face should be straight, and you should not be wearing any headgear or colored glasses.
Additional documents may be required depending on your specific situation. Here are the requirements for certain scenarios: 
Lost Visa Exemption Certificate: If you have lost your visa exemption certificate, you need to complete a Report of 5-year visa exemption certificate loss.
Expired or Damaged Visa Exemption Certificate: If your visa exemption certificate has expired or been damaged, you must include either the original or a copy of the old certificate of the 5-year visa exemption.
Changing Exemption Details: If you wish to change the details of your exemption, you need to provide the original or a copy of the old certificate of the 5-year visa exemption. Additionally, you must submit documents that prove the accuracy of the information you want to adjust.
The article here contains detailed information to answer the question "How to apply Vietnam visa for 5-years?". Hopefully, through this article, you will gain useful information about a 5-year Vietnam visa and be able to prepare well for your trip. If you have any questions about visa or need further consultation regarding Vietnam visa, please contact us immediately via hotline 0907.874.240 – 08.666.777.35 for the fastest support. Wishing you good luck and success!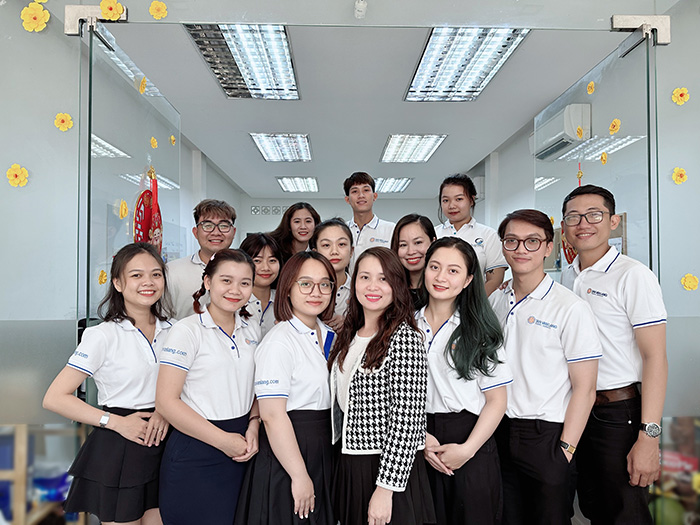 Visatop (Trực thuộc công ty Tân Văn Lang) hoạt động từ năm 2003 về lĩnh vực tư vấn thủ tục visa cho người nước ngoài, và tư vấn thủ tục visa cho người Việt Nam. Với kinh nghiệm hơn 20 năm hỗ trợ tư vấn thủ tục nhập cảnh – xuất cảnh, Tân Văn Lang vẫn luôn tự tin khẳng định vị thế của mình khi đã tư vấn thành công cho hơn 50.000 hồ sơ visa xin visa nhập cảnh các loại, hơn 20.000 trường hợp xin miễn thị thực cho Việt kiều, cùng các thủ tục làm việc cho người nước ngoài tại Việt Nam.
Bên cạnh đó, Tân Văn Lang là một trong những đơn vị lữ hành được chỉ định nộp hồ sơ xin visa Hàn Quốc trực tiếp không qua trung gian, lọt TOP công ty ưu tiên của Hàn Quốc – Chúng tôi luôn nỗ lực hoàn thiện để đem đến trải nghiệm dịch vụ tư vấn Quý khách hàng, Quý đại lý nhiệt tình, chất lượng và uy tín.