Do Indians citizens need a visa for Vietnam? Understanding the visa requirements to travel to Vietnam is essential for Indians planning a visit to this Southeast Asian country. Vietnam has specific visa regulations that Indian citizens must prepare before beginning their journey.
To help you have a smooth and enjoyable travel experience, Visatop will provide comprehensive information about the question "Do Indians citizens need a visa for Vietnam?" in this article. Now Let's look into the details!
Do Indians citizens need a visa for Vietnam?
Yes, Indian citizens need a visa to visit Vietnam. Vietnam requires visitors from India to have a valid visa before entering the country.
How many types of Vietnam Visa are Available for Indians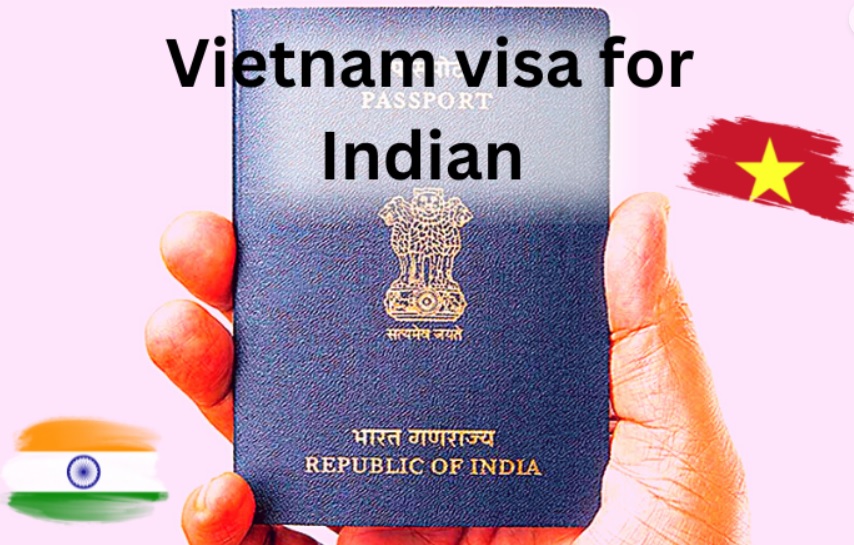 Indian citizens have various options for Vietnam visas, which are categorized based on the mode of application, purpose of the visit, and duration of stay. Here are some of the popular types available at present:
Application method
– e-Visa: This allows for online application.

– Visa on arrival

The purpose of visit
– Tourist visa

– Business visa

– Relative visit visa

The duration of stay
– 30 days single entry

– 30 days multiple entries

– 90 days single entry

– 90 days multiple entries
Can Indians apply for Vietnam evisa?
Yes, Indian citizens are eligible to apply for a Vietnam e-Visa. The e-Visa is an online visa application system that allows travelers from eligible countries, including India, to apply for and obtain their Vietnam visa electronically. It simplifies the visa process as it can be done entirely online without the need to visit an embassy or consulate.
What are requirements to get Vietnam evisa for Indians?
To obtain a Vietnam e-Visa as an Indian citizen, you need to fulfill the following requirements:
– The Indian citizen's passport must be valid for at least 6 months and have at least 2 black pages.
– A scan copy of Indian citizen's passport page (jpeg format)
– A scan copy of Indian citizen's portrait (in jpeg format and meeting the Vietnam e-visa photo standards).
– A credit card or debit card to make the e-Visa payment
What are Vietnam eVisa Cost and Processing time for Indians?
– The Vietnam e-Visa cost for Indian citizens is as follows:
+ $25 for a single-entry electronic visa
+ $50 for a multiple-entry electronic visa.
– The processing time for the Vietnam e-Visa is typically within 3-5 working days.
How to Get Vietnam eVisa for Indians
Here is a step-by-step process to apply for a Vietnam e-Visa:
Step 1: Visit the official website of the Vietnam e-Visa application: https://evisa.xuatnhapcanh.gov.vn
Step 2: Choose the "Apply" option on the website.
Step 3: Scan your passport's photo and information page. Upload these scanned copies in JPG format on the website.
Step 4: Complete the application form by providing the necessary personal details and information about your trip.
Step 5: Make the payment of the e-Visa fee using one of the supported digital payment methods.
Step 6: After successfully submitting the application, you will receive a unique registration code.
Step 7: Wait for approximately three working days for the approval letter to be issued.
Step 8: Visit the official website again and use your registration code, date of birth, and email ID to access your approval letter. Save the letter as a PDF file and print it.
Step 9: When arriving in Vietnam, present the approval letter and collect your visa at the designated location.
By following these steps, you can complete the e-Visa application process and obtain your visa for traveling to Vietnam.
Tips for smooth and faster processing of Vietnam Visa for Indians
To ensure a smooth and faster processing of Vietnam visa for Indians, here are some helpful tips:
– Apply early: Start the visa application process early in advance to allow sufficient time for processing and avoid any unforeseen delays. Three to four weeks before your planned travel date is a good timeframe to consider.
– Complete the application accurately: Fill out the application form with accurate and correct information. Any errors may result in delays or rejection on your application. Pay attention to details such as passport number, name, and travel dates.
– Follow photo specifications: Make sure your passport photo meets the specific requirements outlined by the Vietnam e-Visa website. The photo should have a white background, a full-face view, and comply with the specified size and file format.
– Keep track of your application: After submitting your application, save the registration code provided. This code will be needed to track the status of your application later on the official website. Check the status of your application periodically and any updates or instructions provided.
– Check your email regularly: Ensure that the email address you provided is active and regularly checked. The Vietnam e-Visa program may send important notifications, updates, or requests for additional information via email.
– Carry necessary documents: Once your visa is approved, keep a printed copy of your approval letter with you during your travel to Vietnam. This letter will be required at the immigration checkpoint in Vietnam.
By following these tips, you can increase the chances of a smoother and faster processing of your Vietnam visa application.
Hopefully, this article has provided you with a thorough understanding of the question "Do Indians citizens need a visa for Vietnam?". If you have any questions or need further advice, please contact Visatop via the hotline at 08.666.000.63. Good luck!