Vietnam e-visa processing time is the time period from applying for entry notarization to receiving the results. The file processing time is stipulated by Vietnamese law and implemented by the entry-exit administration. Please refer to the following items for details of visa application time in Vietnam
What is Vietnam e-visa?
Electronic visa is a kind of visa provided by Vietnam Immigration to foreigners through the electronic trading system. Vietnam e-visa is valid once, and the validity period is no more than 30 days. Foreigners wishing to enter Vietnam through e-visa can apply for e-visa by themselves or through invitation/guarantee agencies.
Who is eligible for an e-visa to Vietnam?
Foreigners belong to list of 80 countries could be apply e-visa through electronic trading system of Vietnam immigration.
LIST OF COUNTRIES THAT ALLOWED E-VISA ISSUING  
No.  
ICAO  
Nation  
1
AND
Andorra
2
ARG
Argentina
3
ARM
Armenia
4
AUS
Australia
5
AUT
Austria
6
AZE
Azerbaijan
7
BLR
Belarus
8
BEL
Belgium
9
BIH
Bosnia and Herzegovina
10
BRA
Brazil
11
BRN
Bruney
12
BGR
Bulgaria
13
CAN
Canada
14
CHL
Chile
15

CHN
China

Including Hong Kong SAR and Macau SAR passport holders

Not apply to Chinese e-passport holders

16
COL
Colombia
17
HRV
Croatia
18
CUB
Cuba
19
CYP
Cyprus
20
CZE
Czech Republic
21
DNK
Denmark
22
EST
Estonia
23
FJI
Fiji
24
FIN
Finland
25
FRA
France
26
GEO
Georgia
27
D
Germany
28
GRC
Greece
29
HUN
Hungary
30
ISL
Iceland
31
IND
India
32
IRL
Ireland
33
ITA
Italy
34
JPN
Japan
35
KAZ
Kazakhstan
36
KOR
Korea (South)
37
LVA
Latvia
38
LIE
Liechtenstein
39
LTU
Lithuania
40
LUX
Luxembourg
41
MKD
Macedonia The former Yugoslav of
42
MLT
Malta
43
MHL
Marshall Islands
44
MEX
Mexico
45
FSM
Micronesia Federated States of
46
MDA
Moldova
47
MCO
Monaco
48
MNG
Mongolia
49
MNE
Montenegro
50
MMR
Myanmar
51
NRU
Nauru
52
NLD
Netherland
53
NZL
New Zealand
54
NOR
Norway
55
PLW
Palau
56
PAN
Panama
57
PNG
Papua New Guinea
58
PER
Peru
59
PHL
Philippines
60
POL
Poland
61
PRT
Portugal
62
QAT
Qatar
63
ROU
Romania
64
RUS
Russia
65
WSM
Samoa
66
SMR
San Marino
67
SRB
Serbia
68
SVK
Slovakia
69
SVN
Slovenia
70
SLB
Solomon Islands
71
ESP
Spain
72
SWE
Sweden
73
CHE
Switzerland
74
TLS
Timor Leste
75
ARE
United Arab Emirates
76
GBR
United Kingdom of Great Britain and Northern Ireland
77
USA
United States of America
78
URY
Uruguay
79
VUT
Vanuatu
80
VEN
Venezuela
 Vietnam e-Visa Requirements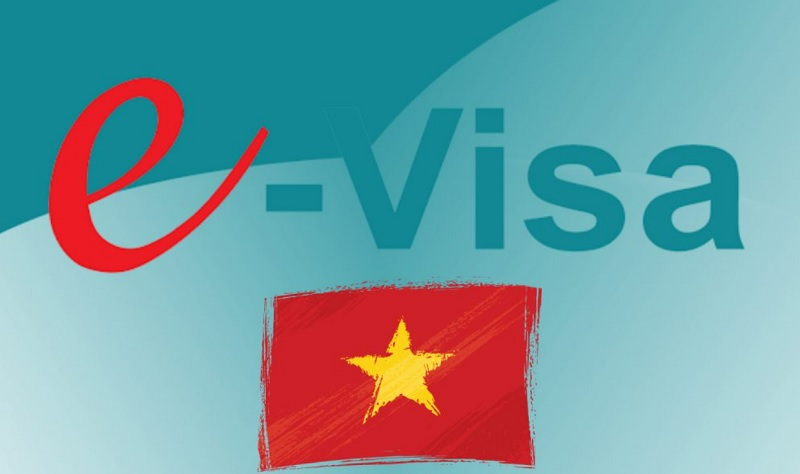 Citizens holding foreign passports belong to the list of 80 countries that have obtained Vietnamese e-visas.
-Hold a valid international passport.
-Foreigners are abroad.
-Excluding the suspension of entry as stipulated in Article 21 of the Law on Entry, Exit, Transit and Residence of Vietnamese Foreigners.
Where to get Vietnam e-visa
Step 1: Enter to website of Vietnam immigration for fill in the information and apply eisa.
Step 2: Fill in oblige information.
Upload your portrait and passport picture (look straight, without glasses)
After completing all the obligatory information, the entrant is going to receive their code
Step 3: The person applying for electronic visa information will pay an electronic visa fee ($25). Your application will be processed within 3 working days.
Step 4: Enter the registration code, registration email, and date of birth, and view the results in the electronic visa search menu. If approved for an electronic visa, please print the electronic visa to enter/leave Vietnam.
**If the electronic visa information applicant is lost or inaccurate/uncertain, your application will not be accepted.
If you encounter difficulties or difficulties in filling out electronic visa (e-visa) application information for foreigners. You can contact us through the hotline at 08.666.777.35 or 08.666.000.63 for advice and guidance.
Where is the Vietnam e-visa?
After receiving the results of applying for Vietnam e-visa, you can enter Vietnam and travel to any province of Vietnam you want. However, you are only allowed to stay for 30 days, after 30 days you have to leave the country.
Vietnam e-visa processing time
-Duration: 24 hours/07 days.
Processing time: Within 3 working days, submit the application online through the electronic visa information page or the National Public Service Portal or the Public Service Portal of the Ministry of Public Security.
No more than 03 working days from the date of receiving sufficient electronic visa application and visa fee information
How to get Vietnam E-visa
-Embassy: Foreigners must have an entry approval letter issued by the Vietnamese immigration management agency. After faxing the entry documents to their embassy/consulate in the host country, foreigners will bring their original passports, 4×6 portraits, and CVNC PDF files (required for family visits and business visits).
-Electronic Visa (e-visa) 
-Posting a visa at the port of entry: Foreigners must have an entry approval letter issued by the Vietnamese immigration management agency. Prepare original passport, portrait, and entry documents (for travel) at the port of entry.
Tips to get a Vietnam visa faster.
– The information provided is accurate.
– You need to ensure that you are not prohibited from entering or restricted from leaving the country.
– There have never been any violations in Vietnam.
– Passports have a specified period of use.
– Accurate, detailed, and legal procedural consulting services required by Vietnamese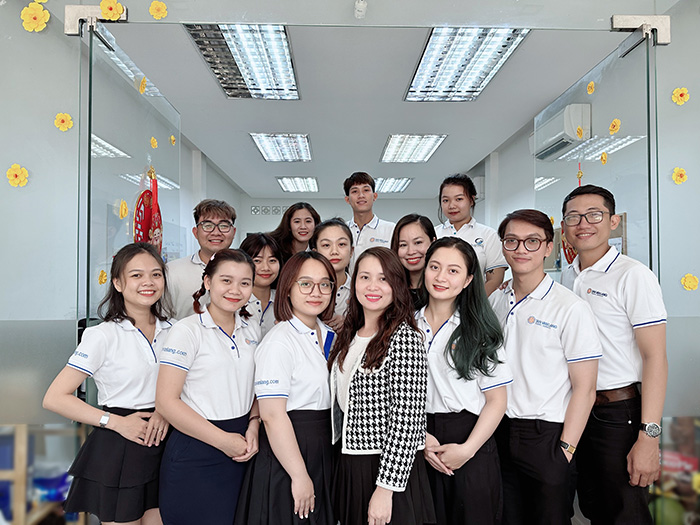 Visatop (Trực thuộc công ty Tân Văn Lang) hoạt động từ năm 2003 về lĩnh vực tư vấn thủ tục visa cho người nước ngoài, và tư vấn thủ tục visa cho người Việt Nam. Với kinh nghiệm hơn 20 năm hỗ trợ tư vấn thủ tục nhập cảnh – xuất cảnh, Tân Văn Lang vẫn luôn tự tin khẳng định vị thế của mình khi đã tư vấn thành công cho hơn 50.000 hồ sơ visa xin visa nhập cảnh các loại, hơn 20.000 trường hợp xin miễn thị thực cho Việt kiều, cùng các thủ tục làm việc cho người nước ngoài tại Việt Nam.
Bên cạnh đó, Tân Văn Lang là một trong những đơn vị lữ hành được chỉ định nộp hồ sơ xin visa Hàn Quốc trực tiếp không qua trung gian, lọt TOP công ty ưu tiên của Hàn Quốc – Chúng tôi luôn nỗ lực hoàn thiện để đem đến trải nghiệm dịch vụ tư vấn Quý khách hàng, Quý đại lý nhiệt tình, chất lượng và uy tín.