When it comes to visiting Vietnam, one of the key considerations for Indian citizens must have been the Vietnam visa cost. Fortunately, Indian citizens have both eVisa and Visa on Arrival options for applying for a visa to enter Vietnam. Each option has its own specific costs and requirements that meet different demands. In this article, let's get into the specifics with Visatop about Vietnam visa costs for Indians: eVisa and Visa on Arrival. 
Does Indian need a visa to Vietnam?
Yes. To enter Vietnam for either business or tourism, Indian citizens MUST get a valid visa.
Types of Vietnam Visas Available for Indians
Depending on the purpose of the visit and the length of the stay, Indian nationals can apply for various types of visas for Vietnam. The most notable are listed below:
– Vietnam tourist visa 
+ This type of visa allows Indian tourists to enter Vietnam for tourism purposes.
+ It allows you to stay in Vietnam for up to 30 days, but it's important to note that it is valid for single entry only. This means once you exit Vietnam, you cannot re-enter on the same visa.
+ It cannot be extended.
– Vietnam business visa 
+ The business visa is provided for people who need to enter Vietnam for business purposes, such as attending meetings, conferences, or other business activities.
+ It permits owners to stay in Vietnam for a maximum of 90 days and allows them to choose multiple entries.
+ It is allowed to be extended ONCE under the sponsorship of the same company.
Is there e-visa/visa on arrival for Indians visiting Vietnam?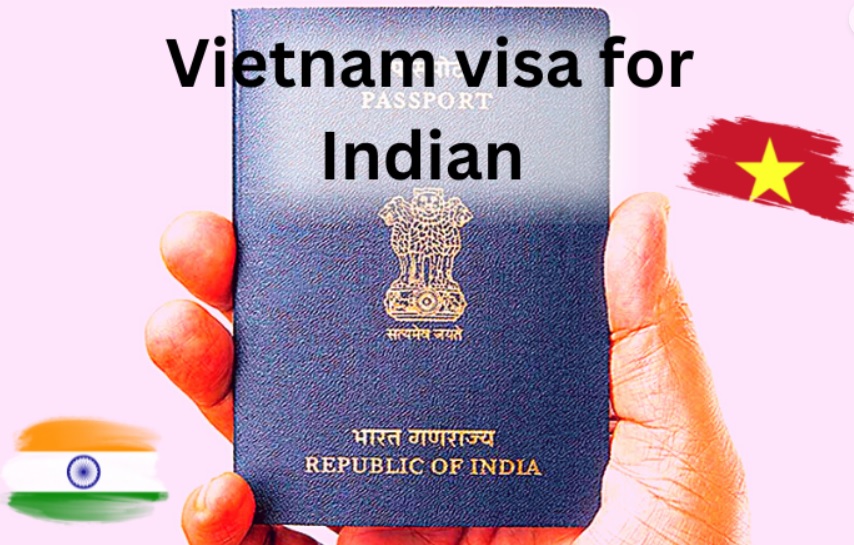 When visiting Vietnam, Indian citizens have the option of applying for an E-visa (because their country is one of the 80 nations eligible for these benefits) or a visa on arrival.
Documents Required for Vietnam Tourist Visa Application for Indians
– Original passport
– Visa application form.
– 1 card photo 4×6 cm.
– Photocopies of the first and last sheets of your passport.
– Round-trip flight ticket or air ticket to a third country.
– Account statement for at least 3 months, with a minimum balance: 50,000,000 VND.
How to Get Vietnam Visa for Indian citizens
Get Vietnam evisa for Indians
Indians can apply for an E-visa by accessing the Vietnam Immigration Department's website at https://evisa.xuatnhapcanh.gov.vn/web/guest/trang-chu-ttdt and following the steps below:
Step 1: Fulfill the required information 
After this step, a registration code will be sent to the applicant.
Step 2: Pay the E-visa fee. Your application will be processed in 3 working days; 
Step 3: Enter the registration code, registration email, and date of birth to check the result in the E-visa search menu. If being approved for an E-visa, please print the E-visa to enter/exit Vietnam.
Get Vietnam Visa on arrival for Indians
Due to the advantages of convenience, quickness, or low prices, this is considered the best option for Indians.
Step 1: Apply for an entry approval letter from the Vietnam Immigration Department. 
Agencies and organizations in Vietnam that invite or sponsor Indians entering Vietnam will take this step.
Please take note that the sponsoring organization must select a visa receiving address at one of Vietnam's international airports, such as Tan Son Nhat international airport, Noi Bai international airport, etc.
Step 2: Receive the visa approval letter 
If the application is approved, the sponsoring company will receive a visa approval letter.
Next, the sponsoring company sends a visa approval letter via email/fax to Indians who need to enter Vietnam. Indian citizens then need to print this document.
Step 3: Stamp the visa at the Vietnam airport 
Indians fly to Vietnam, show the visa approval letter and additional documents to the visa counter staff at the Vietnam airport and pay the stamping fee to have the visa stamped on the passport.
Vietnam visa costs for Indian citizens
E-visa
Visa on arrival
25 USD ~ 2066 Rupees
Stamping fee:

+ Single entry: 25 USD (~ 2066 Rupees)

+ Multiple entry: 50 USD (~4133 Rupees)
Hopefully, this article has provided you with a thorough understanding of the Vietnam visa costs for Indians: eVisa and Visa on Arrival. If you have any questions or need further advice, please contact Visatop via the hotline at 0907.874.240 or 08.666.777.35. Good luck!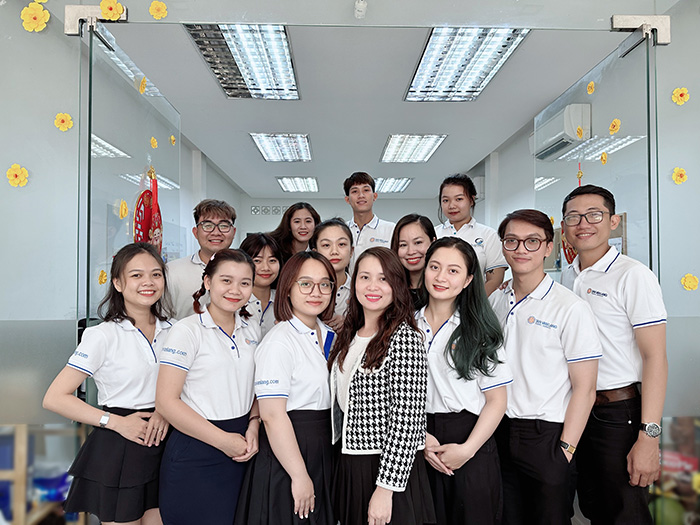 Visatop (Trực thuộc công ty Tân Văn Lang) hoạt động từ năm 2003 về lĩnh vực tư vấn thủ tục visa cho người nước ngoài, và tư vấn thủ tục visa cho người Việt Nam. Với kinh nghiệm hơn 20 năm hỗ trợ tư vấn thủ tục nhập cảnh – xuất cảnh, Tân Văn Lang vẫn luôn tự tin khẳng định vị thế của mình khi đã tư vấn thành công cho hơn 50.000 hồ sơ visa xin visa nhập cảnh các loại, hơn 20.000 trường hợp xin miễn thị thực cho Việt kiều, cùng các thủ tục làm việc cho người nước ngoài tại Việt Nam.
Bên cạnh đó, Tân Văn Lang là một trong những đơn vị lữ hành được chỉ định nộp hồ sơ xin visa Hàn Quốc trực tiếp không qua trung gian, lọt TOP công ty ưu tiên của Hàn Quốc – Chúng tôi luôn nỗ lực hoàn thiện để đem đến trải nghiệm dịch vụ tư vấn Quý khách hàng, Quý đại lý nhiệt tình, chất lượng và uy tín.