Vietnam e-visa photo requirements are important considerations when applying for an e-visa to visit Vietnam. Understanding these guidelines is essential to ensuring the success of your application and avoiding any delays or rejections.
In this article, Visatop will provide you with information about the Vietnam e-visa photo requirements and other aspects such as photo size, format, background, facial expression, and more to help you have a smooth application process.
Do I need photo for Vietnam visa?
Yes. When applying for a Vietnam visa at the Vietnam Embassy, it is necessary to include a photo card along with your application form.
If you plan to enter Vietnam using the visa on arrival, you will need to have two portrait photos for the online application process.
Vietnam e-visa photo requirements: Format and quality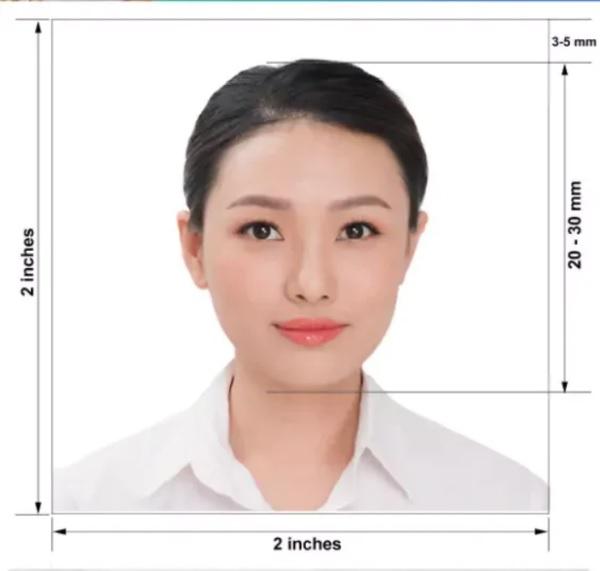 The photo requirements for Vietnam e-visa applications differ from printed photos. Here are the key differences:
– Size: The standard size for the e-visa application is 4x6cm, which is equivalent to 2×2 inches (passport photo size).
– File Format: Only portrait photos uploaded in.jpg format are accepted. PDF and PNG files are not allowed.
– File Size: The photo file should not exceed 2 MB. If your photo is too large, you can use photo management programs to compress it.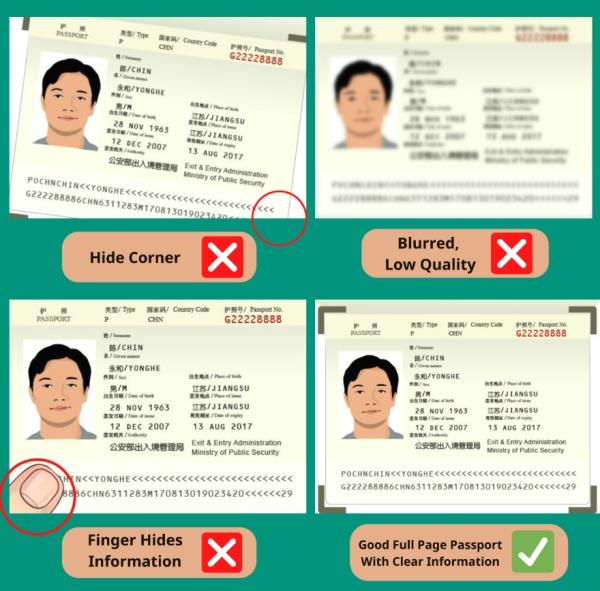 – Color Requirement: Only color photos are accepted. Black and white photos are not qualified.
– Recency: The photo should be identical and taken within the last 6 months. Older photos will not be accepted.
– Filters: The use of filters is not allowed in the Vietnam e-visa photo.
– Background: The background should be plain and white, without any texture or pattern.
– Clarity: Although the maximum file size is 2 MB, the photo should still be clear enough to show your full face and the upper part of your shoulders. Blurry photos may result in rejection of your e-visa application.
– Lighting: Even lighting is important to avoid shadows on your face. The photo should not have any flash or glare that affects its quality.
Vietnam e-visa photo requirements: The applicant's expression and pose in Vietnam e-visa picture
In addition to the photo requirements, there are certain rules regarding expression and pose for Vietnam e-visa photos. Here are the guidelines:
– Head and Eyes: Keep your head straight and look directly into the camera. Your shoulders should be relaxed. Your eyes must be open and visible. Do not wear any glasses.
– Facial Expression: Maintain a neutral facial expression and keep your mouth closed. Smiling is not recommended for the e-visa photo.
– Clothing: Wear formal attire for the photo. It is better to wear a collared shirt, but avoid wearing white as it may blend with the background. Except for religious attire, the outfit should not be worn.
– Headgear: Hats and head accessories that cover your head are not allowed, except for religious customs.
– Hair: Ensure that your hair is neatly arranged. If you have long hair, it can be straight down, but make sure it does not block your face.
Vietnam e-visa photo requirements for children
If you plan to bring your children with you on your trip, they will require their own Vietnam e-visa, which means they will need to have their photo taken. Taking photos of babies, newborns, and infants can be challenging, but here are some helpful guidelines:
– Only your child should appear in the photo. It is common for parents and siblings to sit or stand next to the child to keep them still, but please note that this may be a reason for the child's visa application to be rejected.
– Keep any objects, such as toys, pacifiers, or milk bottles, out of the photo.
– Ensure that your child's face is clearly visible with open eyes.
– If possible, have the child stand or sit on a chair with a plain background. For newborn babies or toddlers, parents can lay the child on a white sheet to provide a solid background.
– The photo should be taken within the last 6 months from the date of application submission.
– The quality and format of the photo must follow the same rules as mentioned above for adults.
How to use Vietnam e-visa photo?
After preparing your photo that meets all the requirements mentioned earlier, including the correct size, format, and other specifications, you need:
– Upload the Photo
When applying for your Vietnam e-visa online at https://evisa.xuatnhapcanh.gov.vn, you will come across a section where you need to upload your photo. Follow the instructions provided on the official e-visa application website or platform.
– Check Photo Quality
Before submitting the application, review the uploaded photo to ensure that it meets the required standards.
– Submit the Application
Once you are satisfied with the uploaded photo, complete the rest of the e-visa application process by providing all the necessary information and supporting documents and paying the fee.
Remember to carefully follow the instructions provided by the official Vietnam e-visa application platform or consult with the relevant authorities for any specific requirements or procedures.
Hopefully, this article has provided you with a thorough understanding of Vietnam e-visa photo requirements. If you have any questions or need further advice, please contact Visatop via the hotline at 08.666.000.63. Good luck!