Can my husband of Cypriot nationality enter Vietnam in about 45 days? – Each type of Vietnam visa that foreigners own has a certain length of stay. Most foreigners stay in Vietnam for about 30 days. So can a Cypriot citizen enter Vietnam for about 45 days?
Question:
I have a question: my Cypriot husband who is from Europe. We are living in Cyprus, is there any problem if I and my husband want to go back to Vietnam to visit my family for about 45 days? Because I heard that foreigners can only stay for a maximum of 15 days in Vietnam. Thank you.
Hana Luu (haquyen_luu***@gmail.com)
Answer:
Hi, Hana Luu!
Thank you for trusting Visatop to send your questions. Regard to the term of stay for Cypriot nationality after entering Vietnam, we would like to explain as follows:
Can my husband of Cypriot nationality enter Vietnam in about 45 days?
The visa period for entry to Vietnam for foreigners is normally only for a period of 30 days. Thus, for the entry and stay plan of your husband, he will be included in the visa overstay category and violate the immigration regulations of Vietnam.
However, don't worry too much. Because in your case, if your husband and you are married and have a marriage certificate, your husband can enter Vietnam under the visa exemption for 5 years. With this form, your husband can stay in Vietnam for up to 6 months for one entry within 5 consecutive years.
Procedures for applying for a 5-year visa exemption application for Cypriots
Documentation includes:
Household and identity card of Vietnamese people: notarized copy
Original passport of Cypriots who need to apply for visa exemption
Marriage registration and birth certificates.
02 color photos size 4×6 with white background, taken from the front and clear photos.
The time to complete the 5-year visa exemption procedure for Cypriots is 5-7 working days.
The above information is the basic answer to the question: Having registered marriage, can Cypriot nationality apply for a 5-year visa exemption? Hopefully, this information can help you apply for a 5-year visa exemption easily and quickly. If you have difficulties in completing the visa application process, please contact Visatop Vietnam visa service for foreigners for timely support and maximum time savings.
Vietnam Visa– Visatop
Address: 112/6 Pham Van Bach, Ward15, Tan Binh District, Ho Chi Minh City
Hotline: 0907.874.240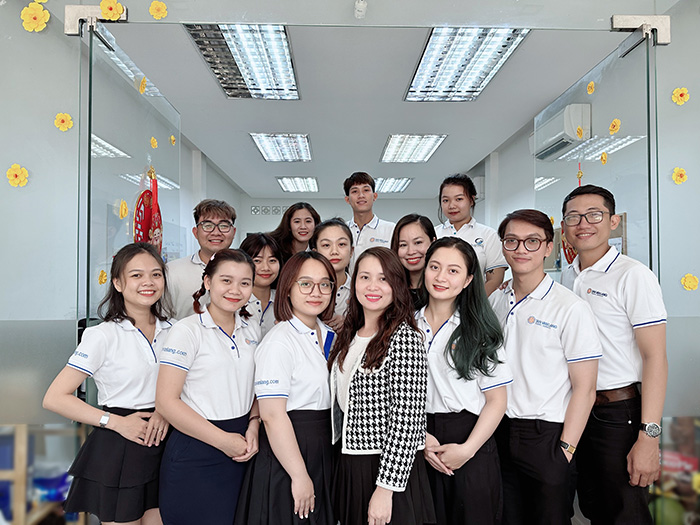 Visatop (Trực thuộc công ty Tân Văn Lang) hoạt động từ năm 2003 về lĩnh vực tư vấn thủ tục visa cho người nước ngoài, và tư vấn thủ tục visa cho người Việt Nam. Với kinh nghiệm hơn 20 năm hỗ trợ tư vấn thủ tục nhập cảnh – xuất cảnh, Tân Văn Lang vẫn luôn tự tin khẳng định vị thế của mình khi đã tư vấn thành công cho hơn 50.000 hồ sơ visa xin visa nhập cảnh các loại, hơn 20.000 trường hợp xin miễn thị thực cho Việt kiều, cùng các thủ tục làm việc cho người nước ngoài tại Việt Nam.
Bên cạnh đó, Tân Văn Lang là một trong những đơn vị lữ hành được chỉ định nộp hồ sơ xin visa Hàn Quốc trực tiếp không qua trung gian, lọt TOP công ty ưu tiên của Hàn Quốc – Chúng tôi luôn nỗ lực hoàn thiện để đem đến trải nghiệm dịch vụ tư vấn Quý khách hàng, Quý đại lý nhiệt tình, chất lượng và uy tín.