"Can I get Vietnam Visa on Arrival" it must be the question of most foreigners wishing to enter Vietnam. This is also the most preferred type of visa because of its convenience, saving time as well as effort. To answer the above questions, let's follow the article below with Visatop.
What is Vietnam Visa on Arrival?
Vietnam Visa on Arrival (VOA) is a convenient way for travelers to get a visa to enter Vietnam. It is an alternative to obtaining a visa from a Vietnamese embassy or consulate before traveling. With Visa on Arrival, travelers could apply online and receive an approval letter, which allows them to pick up their visa upon arrival at one of Vietnam's international airports.
List of Applicable Airports for visa on arrival to Vietnam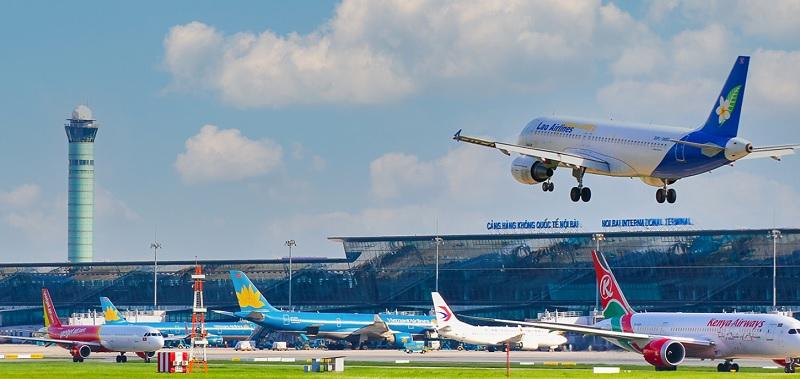 There are 8 Applicable Airports for Visa on Arrival to Vietnam:
Noi Bai International Airport (Hanoi)
Cat Bi International Airport (Hai Phong)
Da Nang International Airport (Danang)
Cam Ranh International Airport (Khanh Hoa)
Tan Son Nhat International Airport (Ho Chi Minh City)
Lien Khuong International Airport (Lam Dong)
Can Tho International Airport (Can Tho)
Phu Quoc International Airport (Phu Quoc)
Who can get Vietnam visa on arrival at airport?
To qualify for a visa on arrival, an applicant must be one of the following:
– Foreign visitors on a Vietnam trip organized by a Vietnam travel agency.
– Foreign individuals visiting Vietnam for business or commercial objectives.
– Transit travelers
– Foreigners and overseas Vietnamese returning to Vietnam.
Foreigners entering Vietnam for missions in emergency situations such as incident response, rescue, natural disaster prevention, disease prevention, or specific requests from a competent Vietnamese body.
Documents required for Vietnam visa on arrival
Foreigners need to prepare the types of documents for a Visa on Arrival:
Passport valid for at least six months with 2 blank pages.
Approval letter
Two 4×6 cm passport size photos
How to apply for Vietnam visa on arrival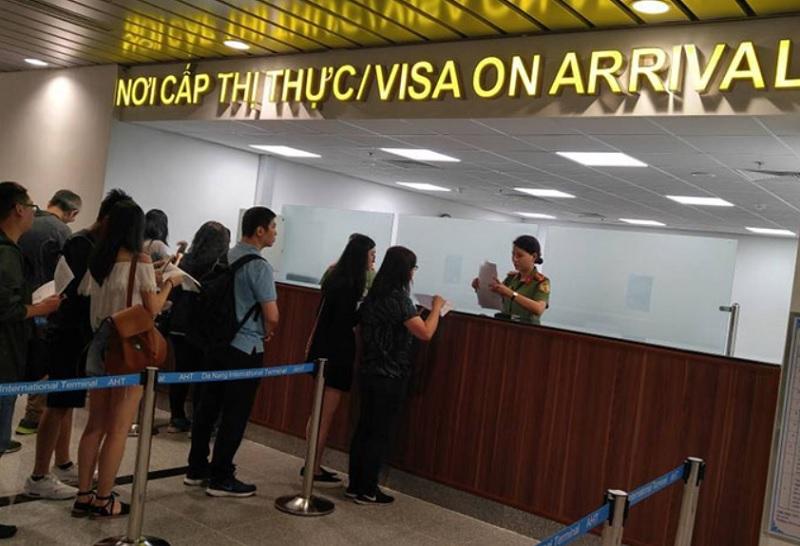 Here are 3 steps you need to follow:
Step 1: Apply for a visa approval letter through a visa agency. The process may take 2 – 5 working days or just 2 – 4 working hours if you choose urgent service.
Step 2: Receive your visa approval letter along with the visa application form (NA1) by email. Print a copy for both documents.
Fill up all the information required in the visa application form and prepare 02 passport -sized photos, a valid original passport, and stamping fee in cash.
Step 3: At immigration/landing visa counter at the arrival port, present all documents and things in Step 2 to get your visa stamp.
Visa on Arrival Processing Time
Before applying for a visa at the airport ( VOA), you need to obtain an approval letter, which is mandatory. You need to estimate the time to prepare this paper in advance of your trip. The processing time for a pre-approved visa letter from 2- 5 working days (The urgent letter just needs 2 – 4 hours)
After you get all the documents needed, it takes you around 15 minutes to 1 hour at the arrival port to get a visa stamped, based on the waiting line
Vietnam Visa on Arrival Fees
There are 2 fees for a visa on arrival. The fee varies depending on each visa agency and visa type. The shorter the time you want to take the visa approval letter, the higher the price you pay. (For urgent service)Please refer to the fee for regular service in the following table:
| | | |
| --- | --- | --- |
| Type of visa | Service fee by agency (approx.) | Stamping fee by Government |
| Single Entry (1 or 3 months) | USD 20 – 30 | USD 25 |
| Multiple Entry (1 or 3 months) | USD 25 – 45 | USD 50 |
| Multiple Entry 12 months | USD 60 | USD 135 |
Hopefully, this article has provided you with a thorough understanding of the vietnam visa cost. If you have any questions or need further advice, please contact Visatop via the hotline at 08.666.000.63. Good luck!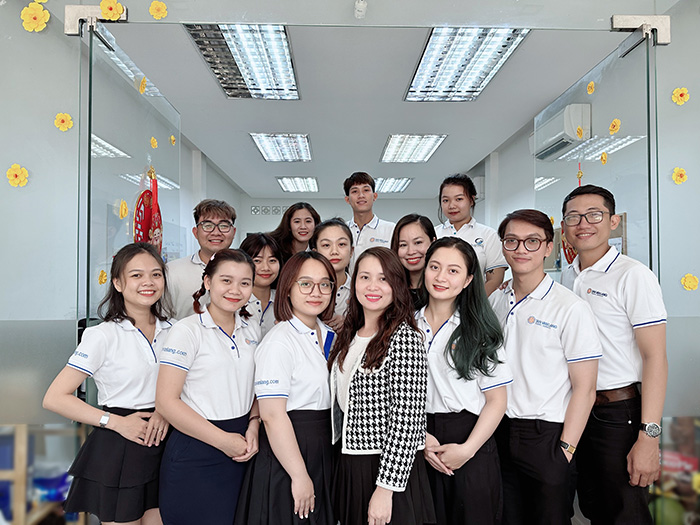 Visatop (Trực thuộc công ty Tân Văn Lang) hoạt động từ năm 2003 về lĩnh vực tư vấn thủ tục visa cho người nước ngoài, và tư vấn thủ tục visa cho người Việt Nam. Với kinh nghiệm hơn 20 năm hỗ trợ tư vấn thủ tục nhập cảnh – xuất cảnh, Tân Văn Lang vẫn luôn tự tin khẳng định vị thế của mình khi đã tư vấn thành công cho hơn 50.000 hồ sơ visa xin visa nhập cảnh các loại, hơn 20.000 trường hợp xin miễn thị thực cho Việt kiều, cùng các thủ tục làm việc cho người nước ngoài tại Việt Nam.
Bên cạnh đó, Tân Văn Lang là một trong những đơn vị lữ hành được chỉ định nộp hồ sơ xin visa Hàn Quốc trực tiếp không qua trung gian, lọt TOP công ty ưu tiên của Hàn Quốc – Chúng tôi luôn nỗ lực hoàn thiện để đem đến trải nghiệm dịch vụ tư vấn Quý khách hàng, Quý đại lý nhiệt tình, chất lượng và uy tín.